DIETHARD LEOPOLD | Between Play And Pervasion. A Note On Marko Zink's Photo Series "Swimmers"
For instance – providing just one of several examples – a Japanese parasol is floating into the frame, drifting from the upper margin into a shade of continuously darkening blue. We still remember the images of the March 2011 Tsunami. But even without this context, one might wonder what the purpose of a parasol under water is. In any case, it will no longer be able to shield and protect anyone, if that what it was meant to protect us from, is now all around us, filling all nooks and intervening spaces. This reminds us of a haiku by Basho, in which "fishes' eyes are filled with tears". What a beautiful, sad image which is entirely impossible at the same time. And, also this umbrella, reminiscent of a catastrophe, is a beautiful, contemplative picture, creating a moment of nostalgia, owing in vain, drifting through the water completely devoid of meaning, destined to vanish into the darkness of the deepening blue, eventually to be entirely absorbed by it. Death and life, beauty and horror, are interwoven.
An instant of supernatural beauty is evoked. This is also just one example: a delicate white fabric drifting through the water to assume the form of a grand splendid shell. This is the ephemeral nature of shapes, demonstrating the transitoriness of existence. Marko Zink shows us that shapes are being created – even if the human sense of perception is either too slow or too fast. We grasp, and sense that the shapes of these objects matter are not static, but owing, floating, sometimes very slowly, over long periods of time, like the evolution of species. Rigid shapes and owing transience, insisting upon the I and the inevitable passing of time, sweeping away and changing everything, all these layers are metaphorically placed one upon the other, just as translucent pictures forming one single theme: "No enlightenment without illusion, no illusion without enlightenment.""
GÜNTER SCHÖNBERGER | In The Aquarium Of Art
"Marko Zink combines stylistic elements of photography and cinematography in his series swimmers. The motives are photographies in a classical sense, though through the photographic fixation of the moment, they are detached from time and brought to the present moment by light exposure. Nevertheless, the observer can feel and see that they do not want to become still-lifes, but rather "stills", single photographic shots of procedural pictures, as they are known in the kinesis of the analogue lm art. In the Academy Awards-prized movie drama "American Beauty" (1991, Sam Mendes) a short lm is being featured in the lm itself, the short movie being shot by the young, main protagonist: For a minute the audience is allowed to observe the dancing, floating figures of a plastic bag in the wind – one of the most sensitive and touching scenes of that movie. The magic of that short sequence is immediate and demonstrates how unpretentious and objective beauty can be achieved. The same kind of reduction of staging to its essentials, gives the photographies of Marko Zink their impressive aesthetics."
BETTINA SCHULZ | Panta Rhei
"Another series underlines Zink's perception of photography as a further development of paint-ing: »Schwimmer« (Swimmers) takes the ob-server into a bizarre underwater world that tests the imagination. Items of clothing float around, shoes lie in odd places – is that a person or just a piece of cloth billowing? These images make you think, imagine, they play with focus and contrasts, have an amazing depth of colour and quietness of tone."
MATTHIAS HERRMANN | Is That How It Is?
"Of course, that's not how it is. These images tell us more about what we don't see than about the things they reveal. They are strangely taciturn, inarticulate, closemouthed; despite their rich colors, they are silent, almost mute. Something is missing and, naturally, one is inclined to think that man as a body (of meaning, of attribution, or one that simply wears clothing) is the missing element. That is not the case, however: The impression of fleeting images, of an vacant center is created by the manner in which Marko Zink arranges his images, the play of presence and absence he presents us with – and not by what we see or cannot see at any given moment. We are faced with compositions in a classic sense that seem to point us to a subject, which is, however, not or no longer present. The movement of water endows floating apparel with fleeting volume; this seems to suggest a body, it has just taken off its clothes right there, it appears the shoes standing at the bottom have been taken off only minutes ago. Zink appeals to our imagination – in a manner we have come to expect from painters but hardly from photographers. Pieces of clothing appear in the ocean as a shimmering whir. Much like the visual illusions of a mirage, they appear only to disappear an instant later."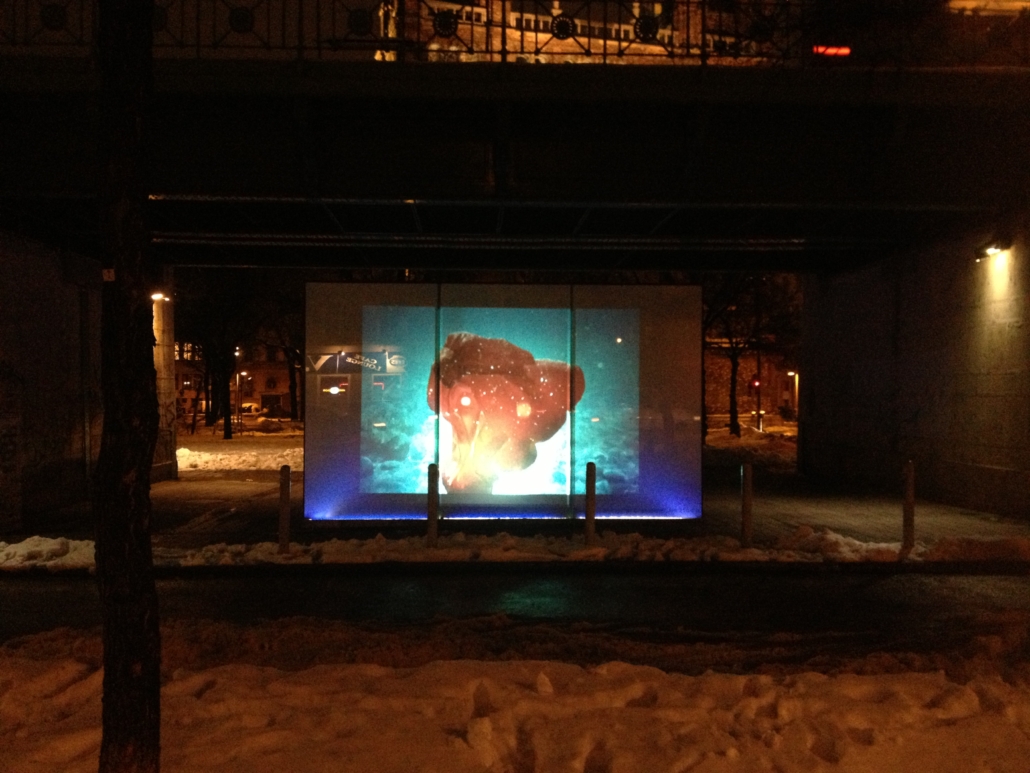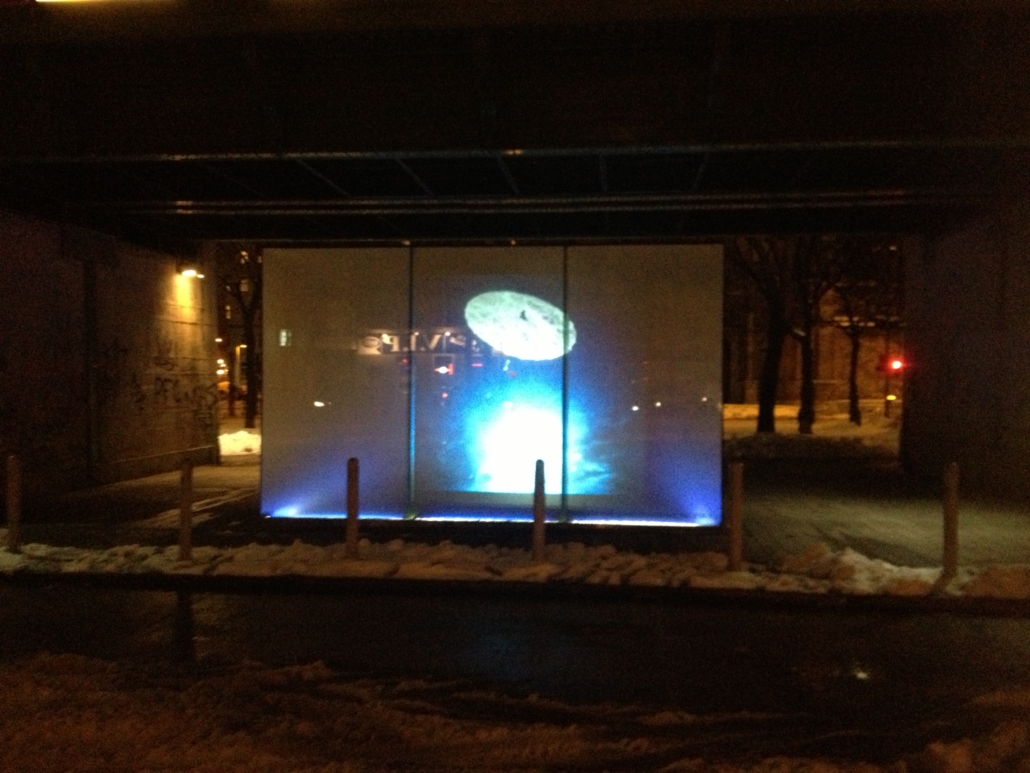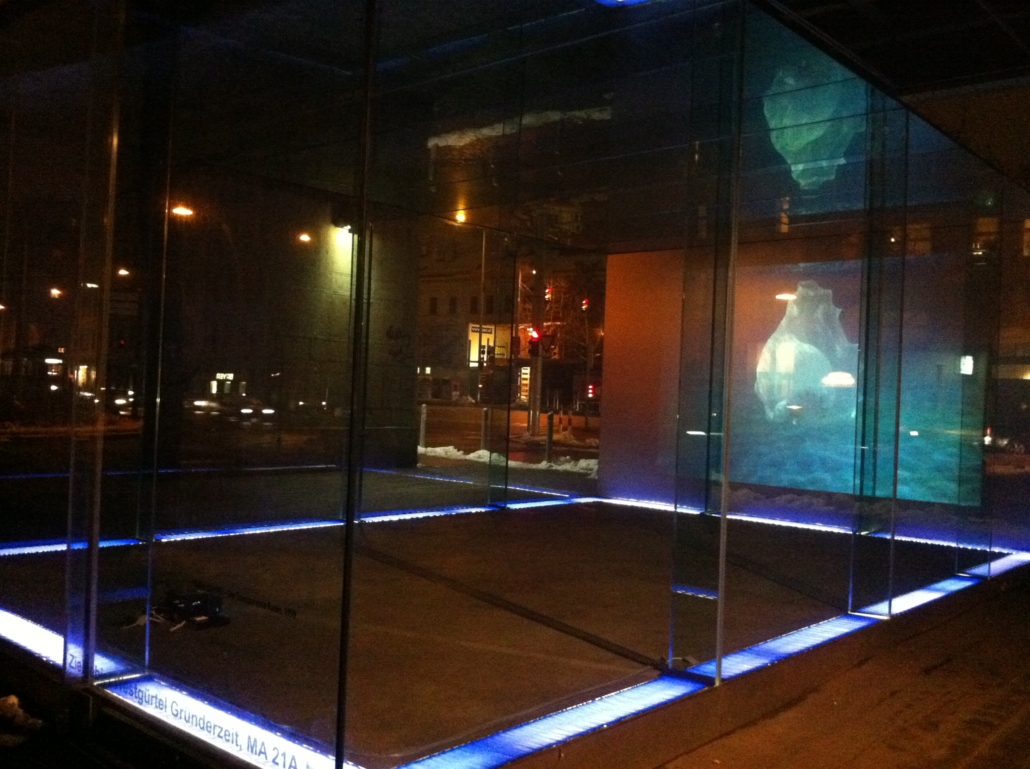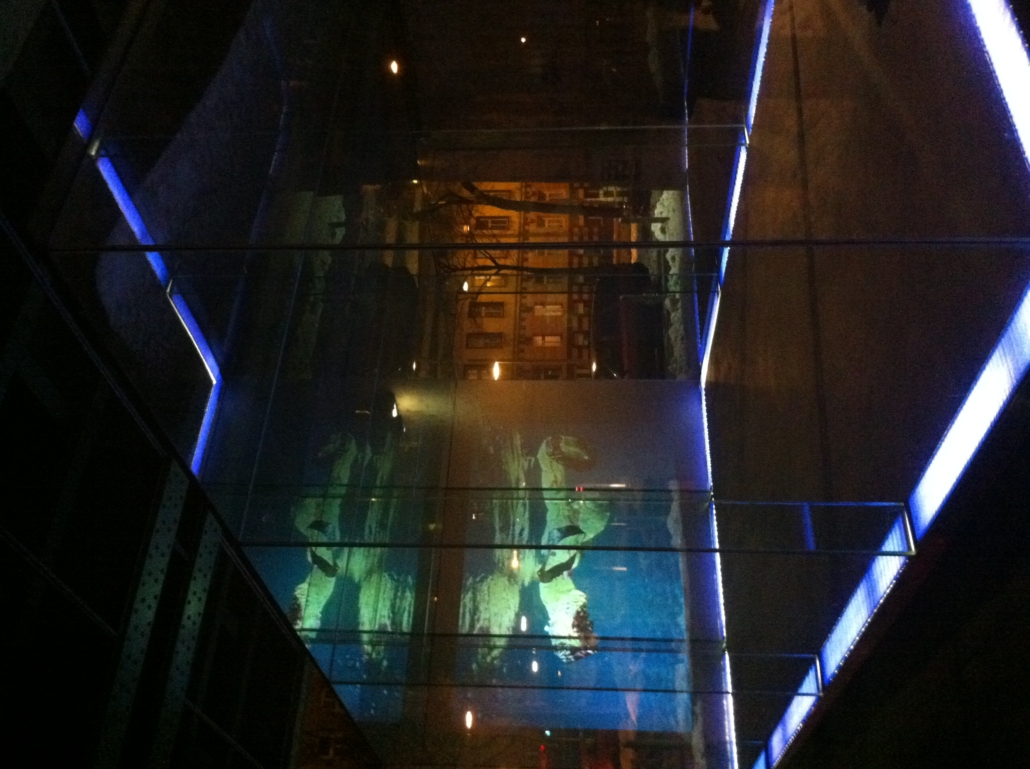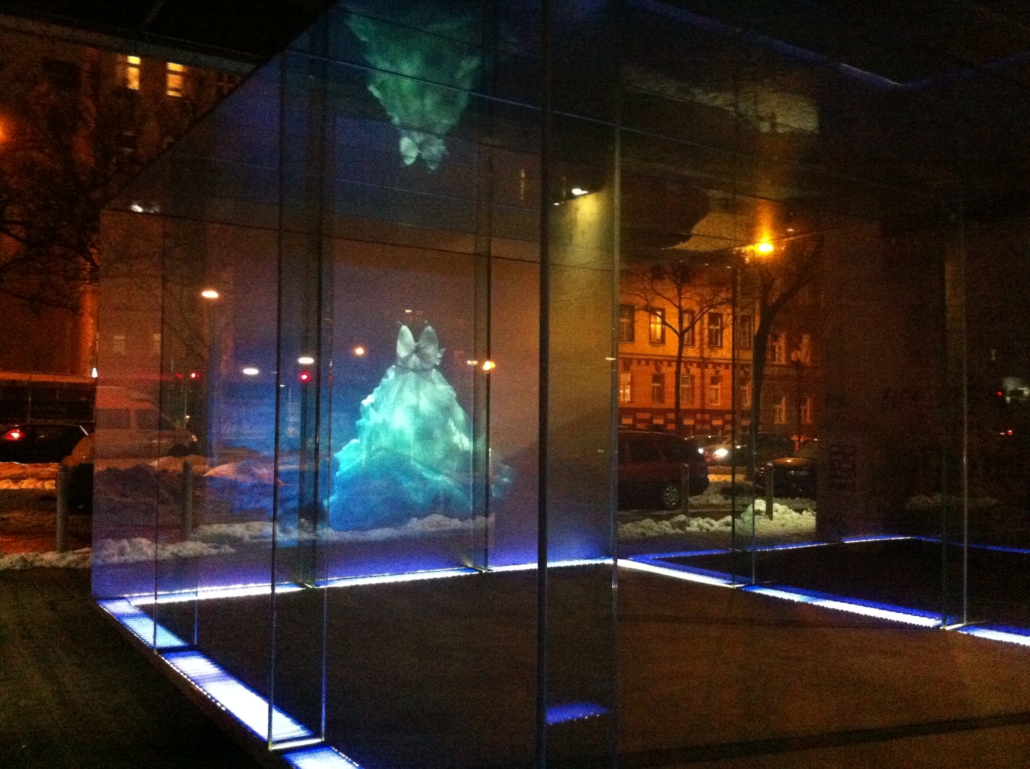 EXHIBITION | Valie Export Cube | Transparent Room | 2012

PROJECTIONS OF THE SERIES | swimmers | strange | burka
EXHIBITION PHOTOS | Gerd Franz Josef Winkler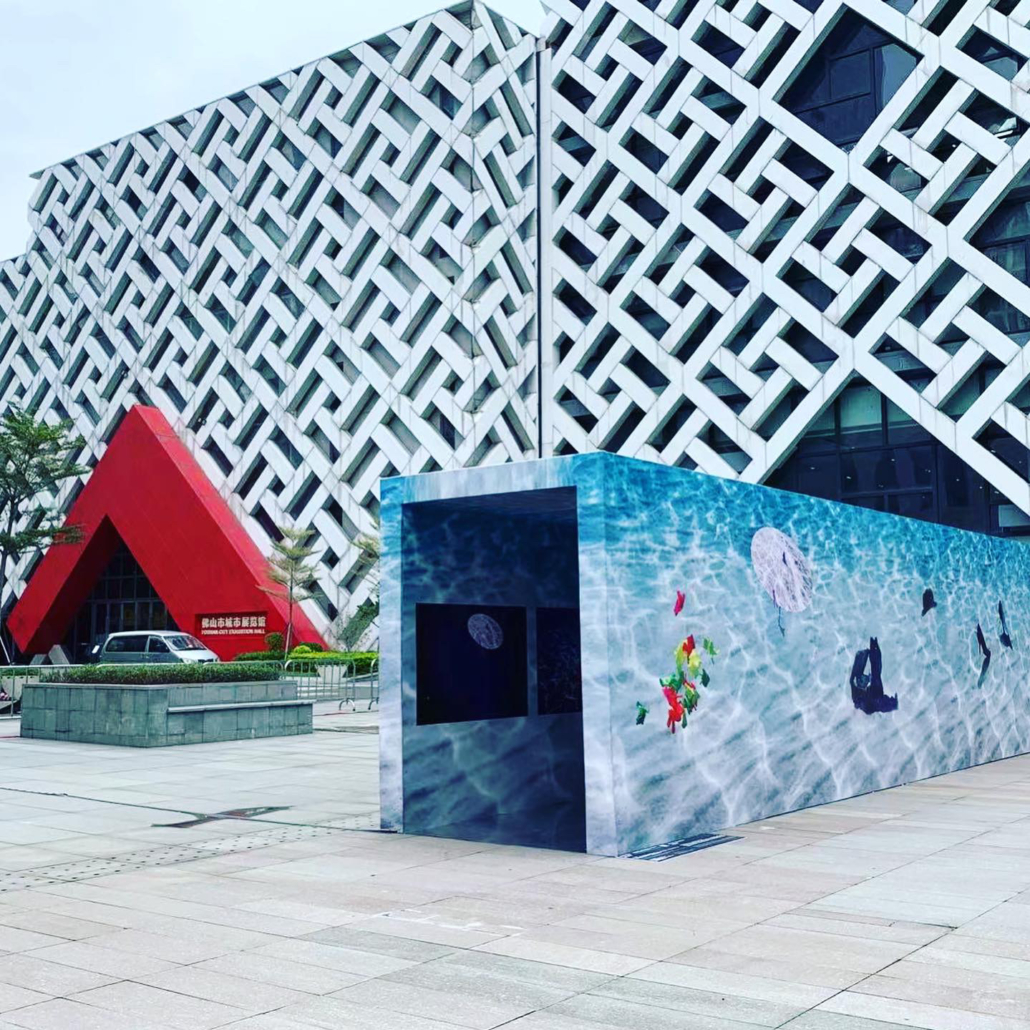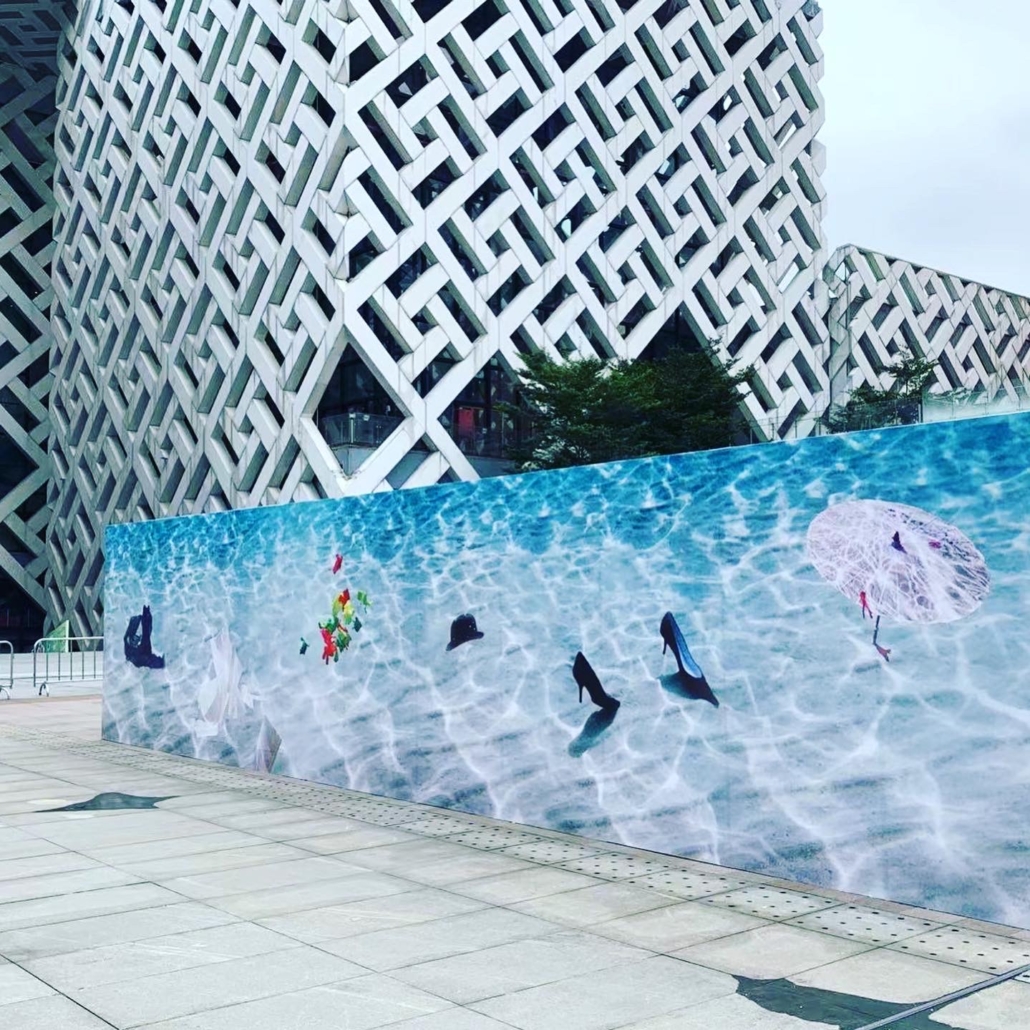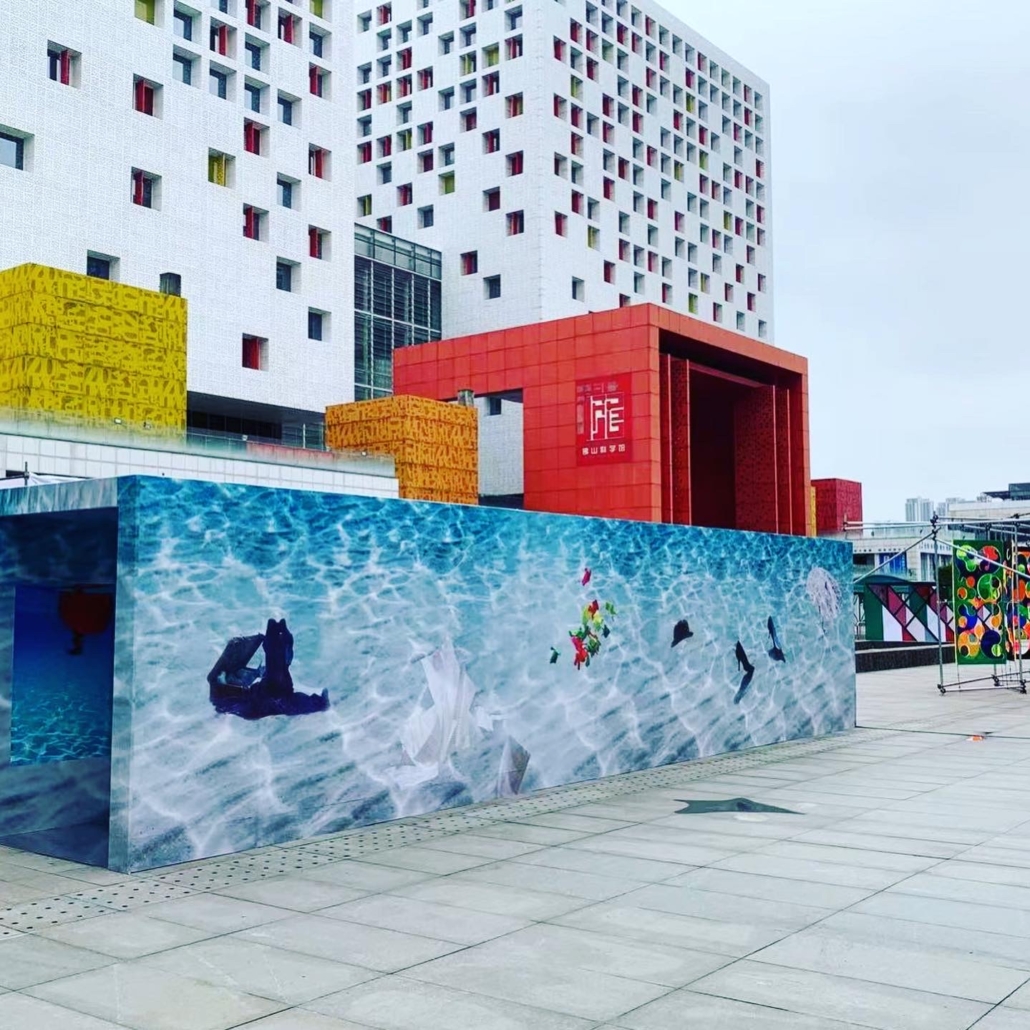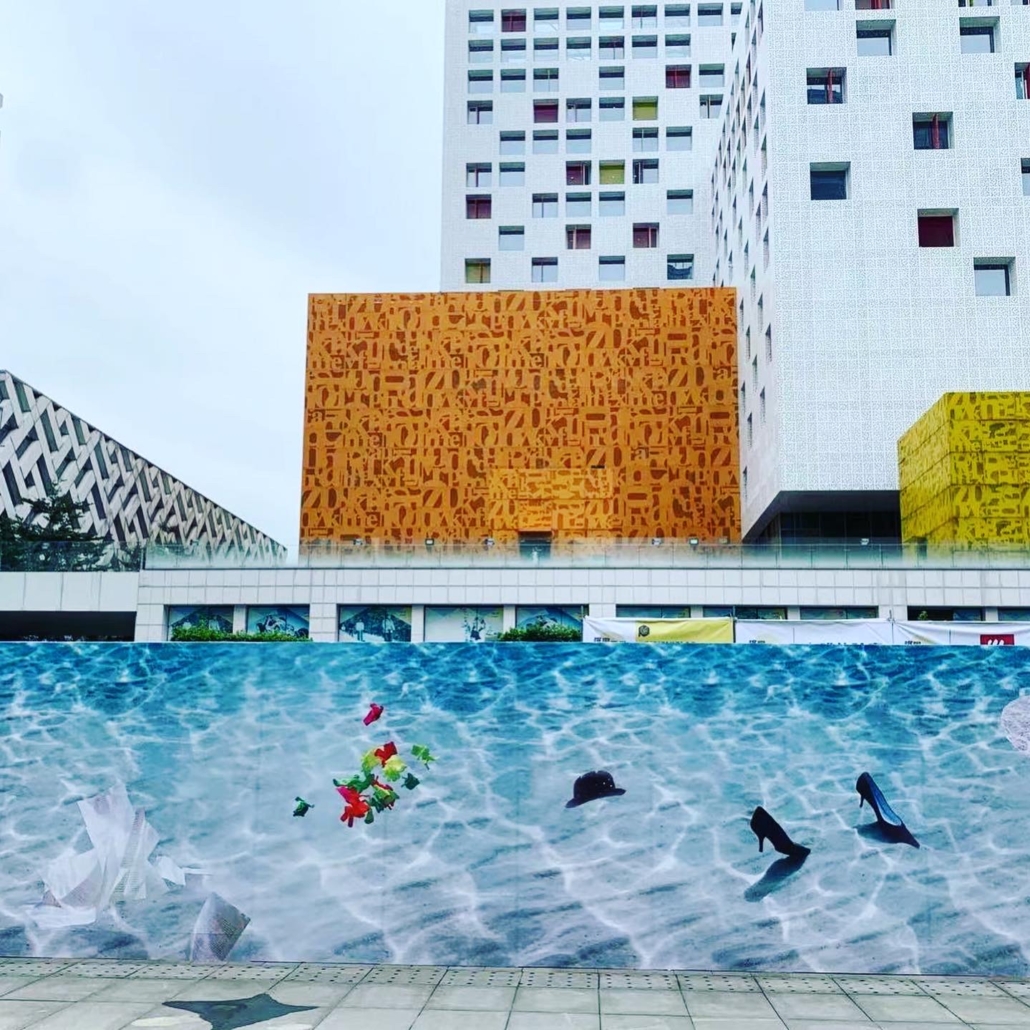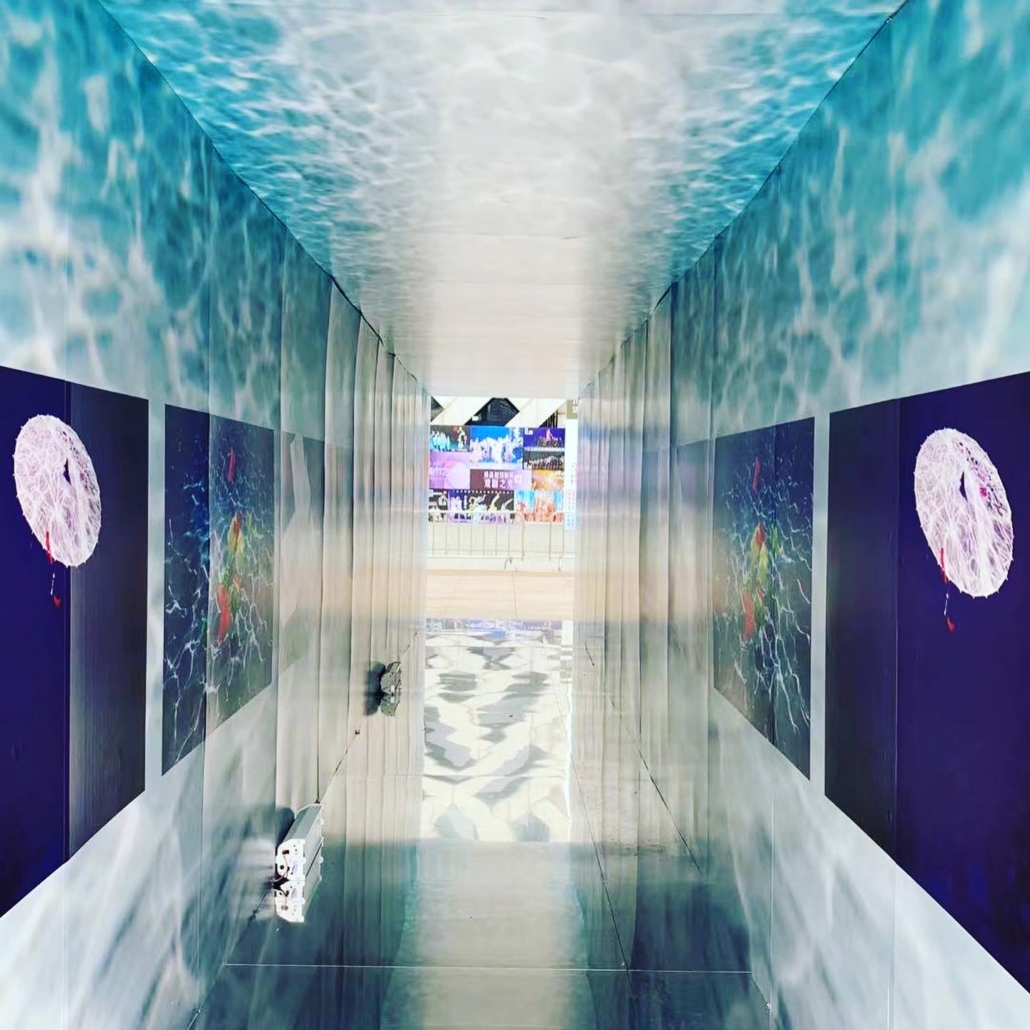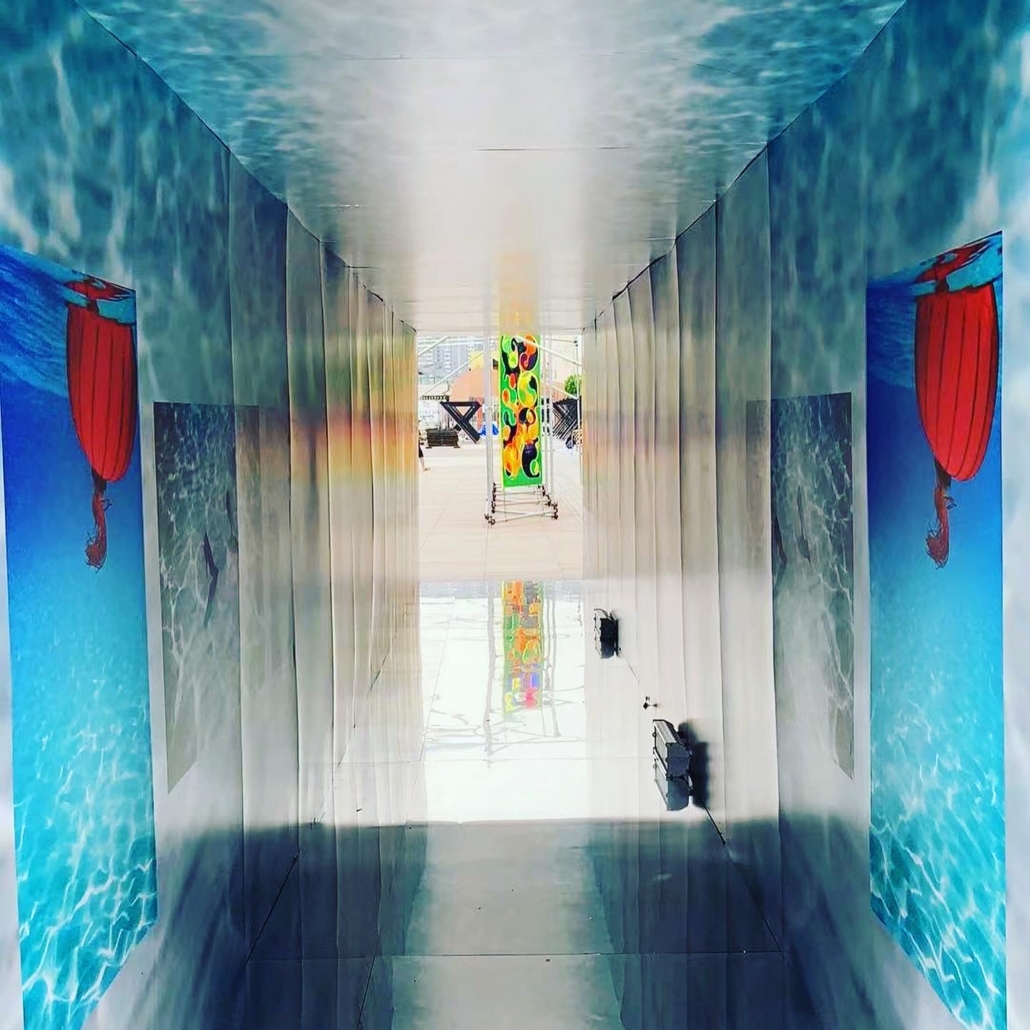 INSTALLATION | Chinese – European Cultural Week in Foshan City | China 2021

EXHIBITION PHOTOS | Interculture Guangzhou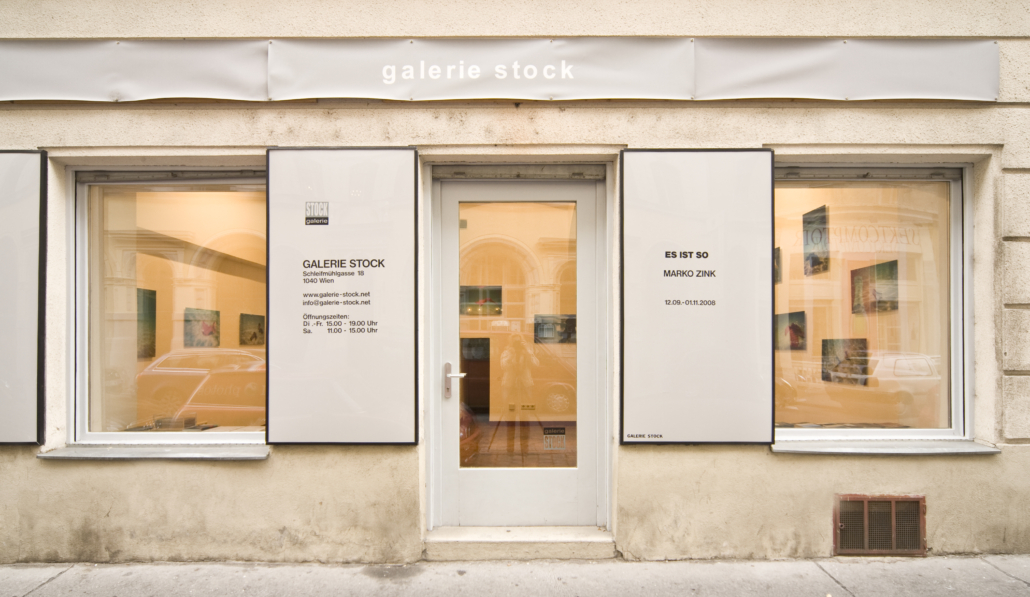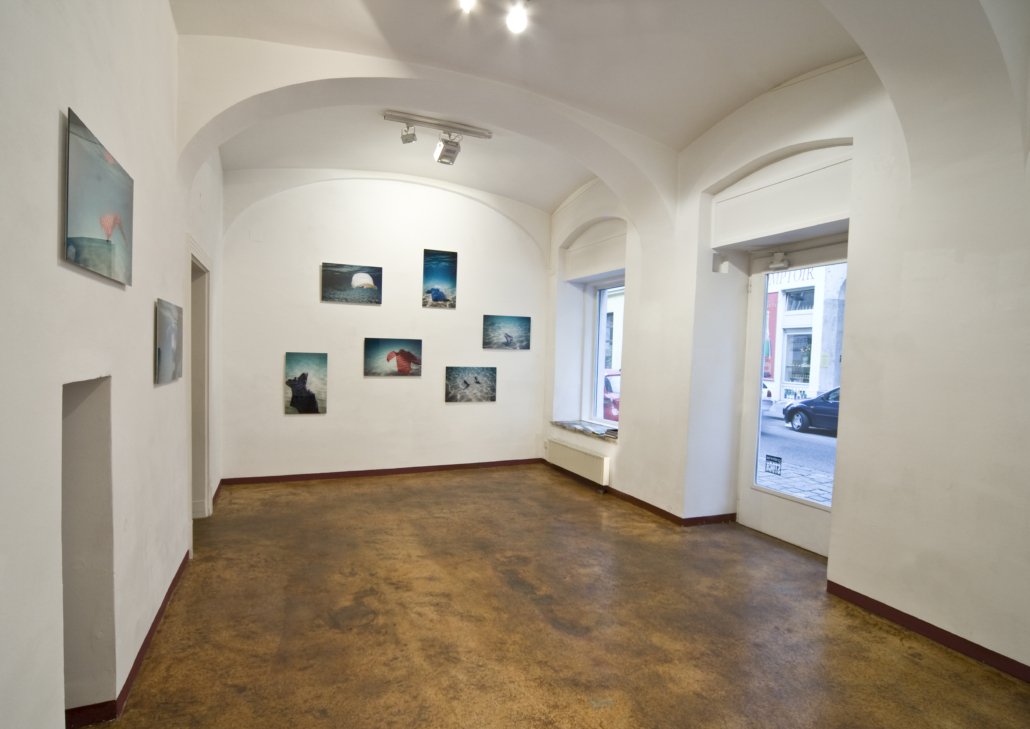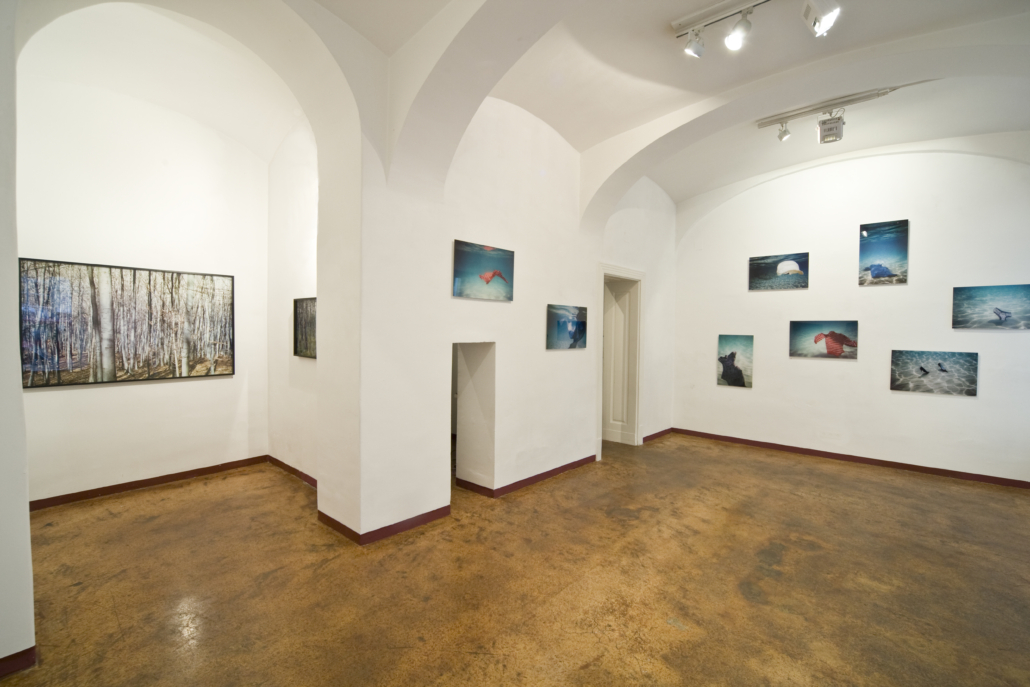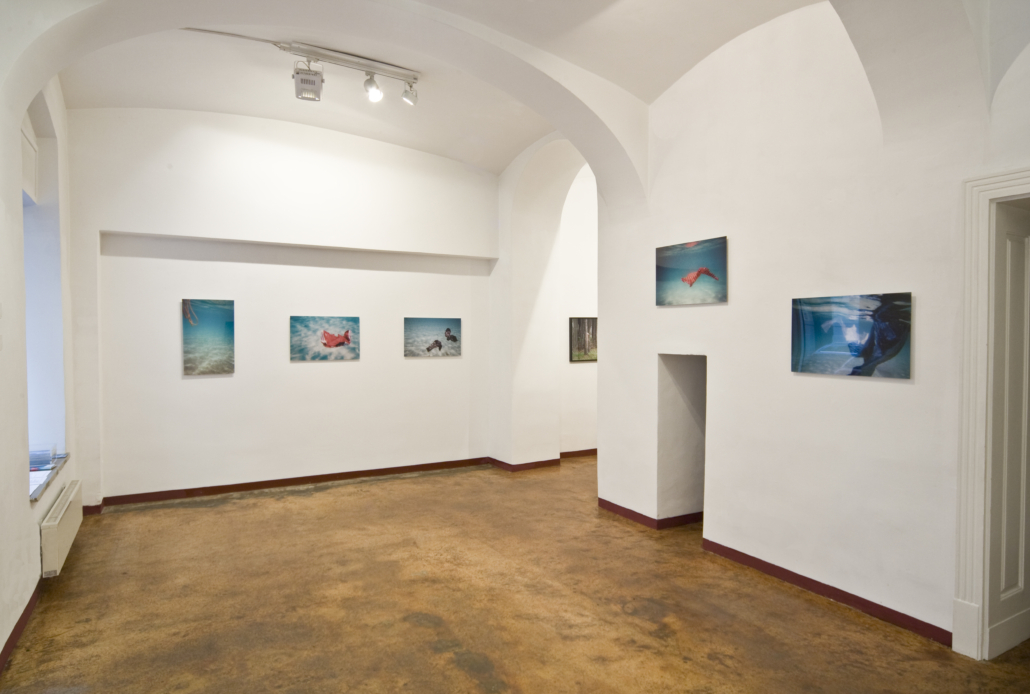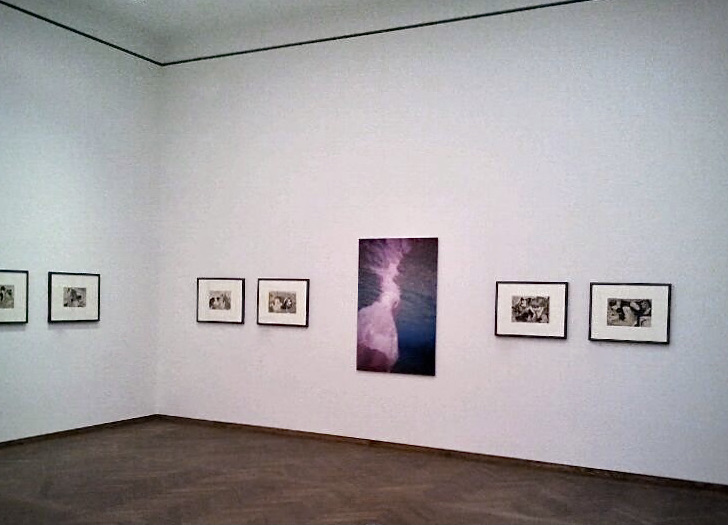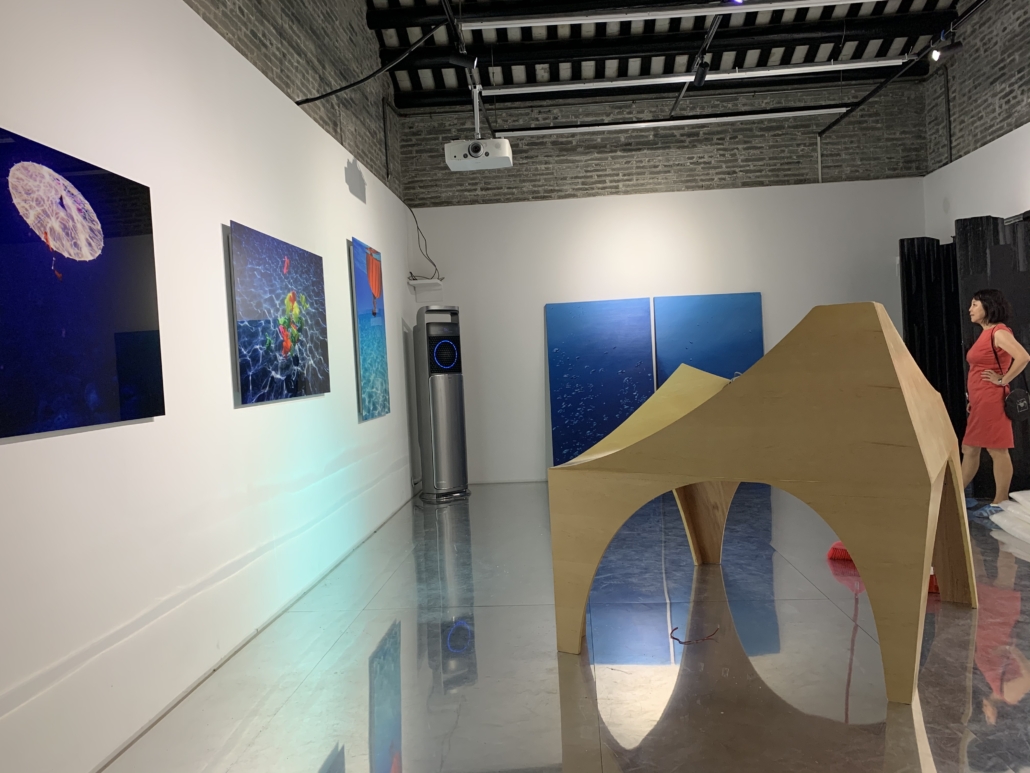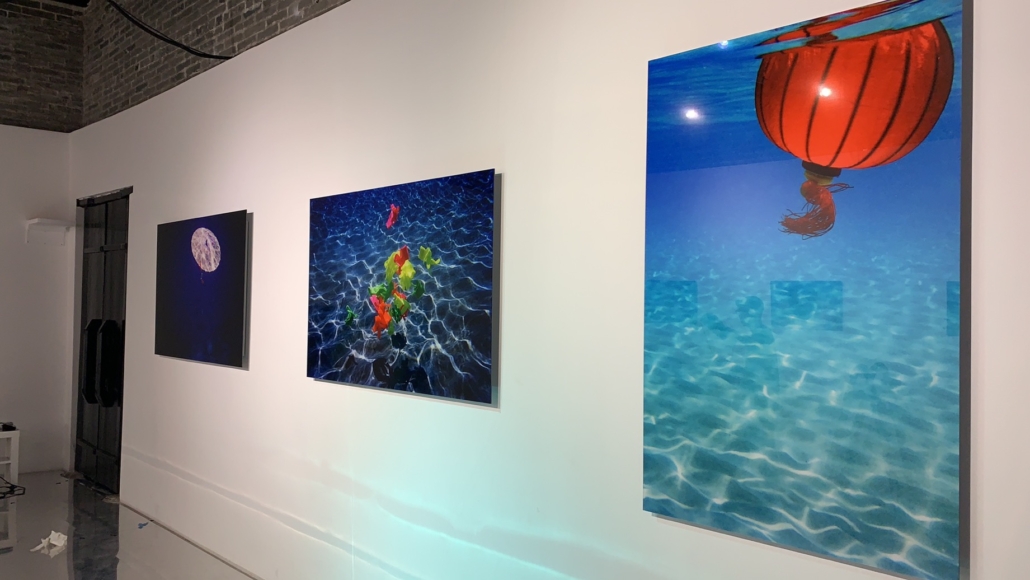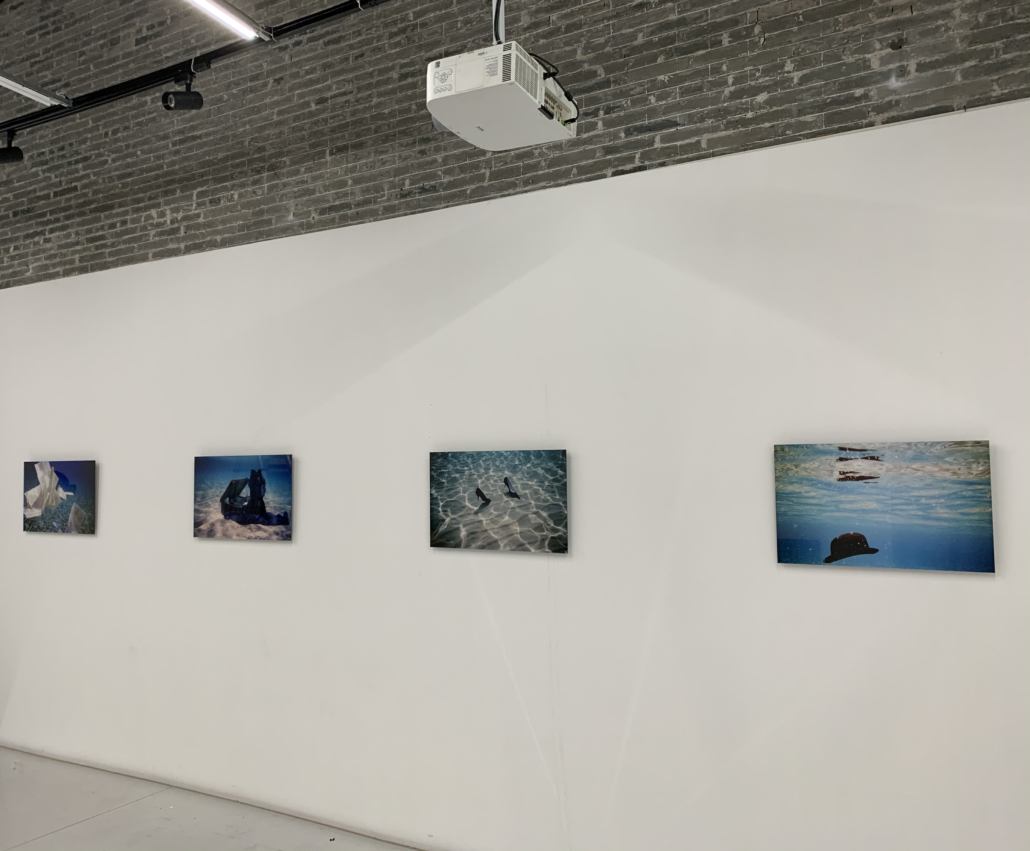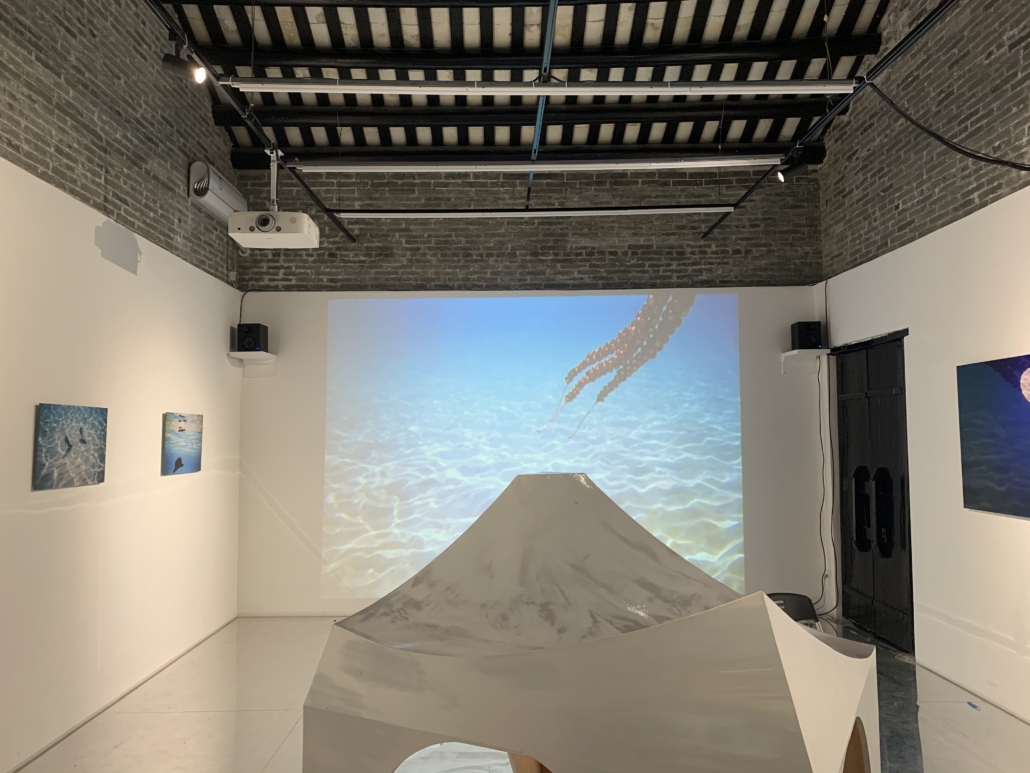 EXHIBTIONS | Michaela Stock Gallery 2010 | Leopold Museum 2012 | Interculture China 2021

EXHIBITION PHOTOS | Interculture Guangzhou | Christa Knott | Leopold Museum | Gerd Franz Josef Winkler
EXHIBITIONS | Leopold Museum | Interculture Guangzhou in cooperation with Austrian Embassy and Austrian Cultural Forum Bejing | Michaela Stock Gallery | Lisi Hämmerle Gallery | Gallery ArtJail New York | La Galarie K Paris | widmertheodoridis Zurich | Altonaer Museum Hamburg | Kunst:Raum Sylt Quelle | 7th Biennale Berlin | Valie Export Cube | Main motive "European Month of Photography Paris" | Main motive "This human world – International Filmfestival For Human Rights" | impart contemporary | GAS Station Berlin | Kunsthalle Vienna | Les Rencontres d'Arles | Academy Of Fine Arts | Austrian Cultural Forum Zagreb | Bildraum 07 Gallery | Chinese – European Cultural Week in Foshan City